One of our newest writers, Steph Colderick, is always looking out for stories that celebrate imagination, creativity and community. In her latest piece for Transition Liverpool, she talks to an artist whose humour has struck a chord with everyone who has seen her work.
From across the pond Casey Drake has gone viral with her chalk pavement drawings that accurately represent life in lockdown. This completely unexpected success began with Casey just creating and bonding with her neighbours; it is  something everyone can learn from. 
Art is an amazing way to bring people together (as Casey's now 44,000 Instagram followers will agree) and this can be replicated across the globe. Casey explained how she started chalk drawing, "We were a week or so into self-quarantining and getting a little restless. I took my daughter and son outside to play in the front yard while the neighbours came out to socialize from a distance. I had my daughter's sidewalk chalk and decided to draw her a picture. I drew an Olaf from Frozen and the neighbours loved it." Drawing with chalk is also an incredibly eco-friendly way of creating, with no paper being used!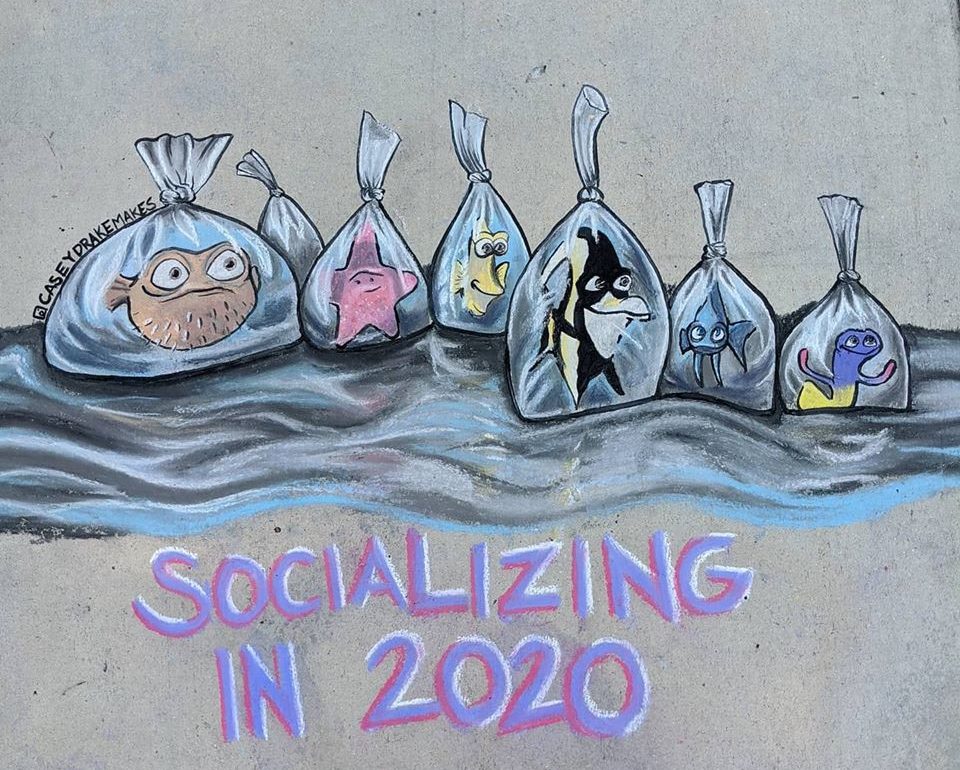 Casey's chalk art quickly brought her community closer together with the drawings becoming a daily occurrence, she said: "It was so nice getting outside for a little bit and socialising and drawing that it became part of our daily routine. It was a bright spot for me as well as my neighbours, so I continued drawing funny pictures to cheer up my neighbours." 
Leaping from 88 to 44,000 Instagram followers was a huge surprise to Casey: "I've been completely shocked by the overwhelmingly positive response. I really thought I might cheer up a few neighbours as they were out walking but the international response I've had is mind-blowing." Before Casey's art became something that thousands follow, it was used to put a smile on her neighbours' faces, showing a project does not need to be big to make a very worthwhile impact.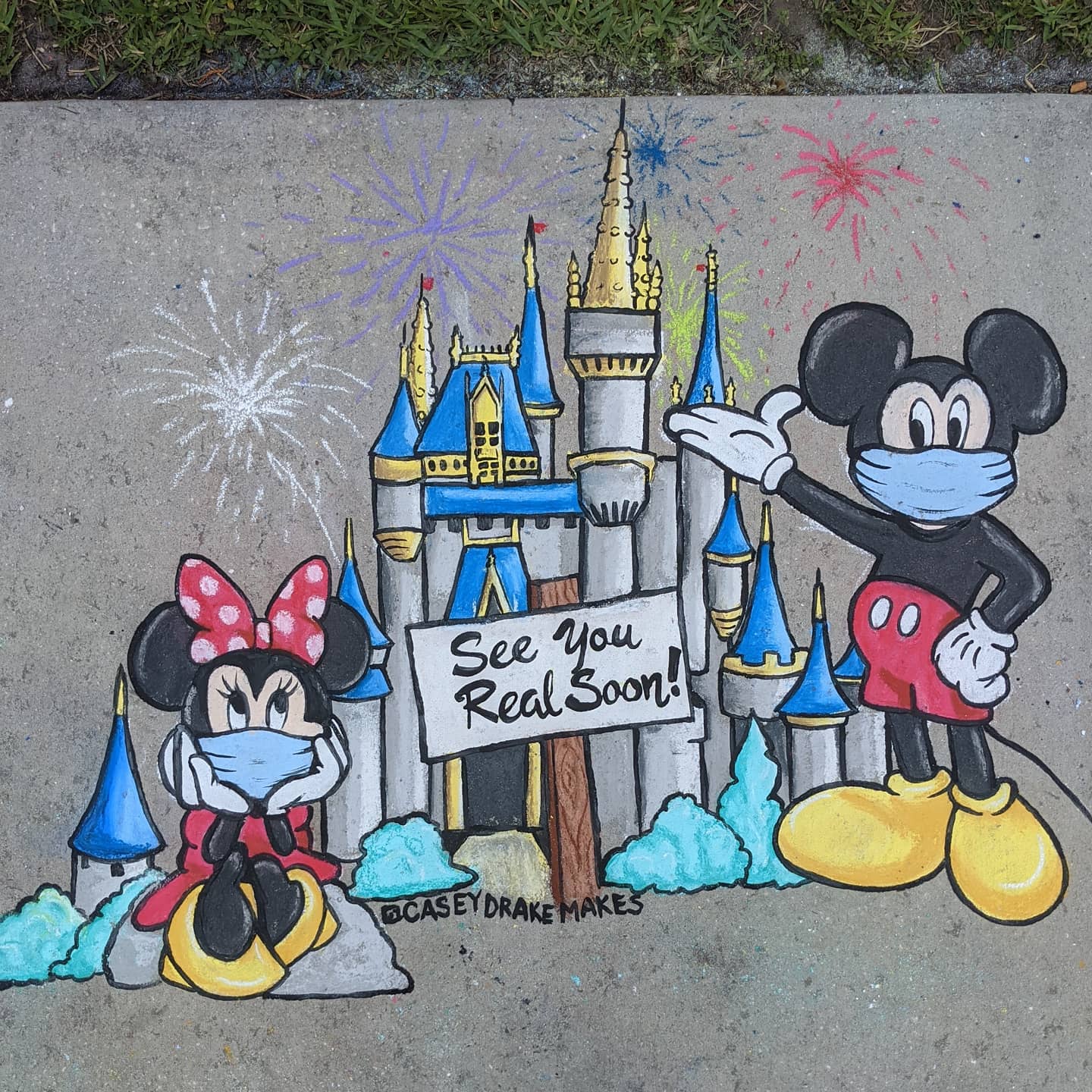 In order to make jokes about quarantine life Casey use pop culture, such as Disney characters. She said: "Disney is fairly universal and many of the characters and their stories are well known. I can then twist those stories into something related to what we're all experiencing right now as a way to process our new realities with a little bit of humour." The beauty of chalk art is also that it can be washed away making room for more but most importantly Casey reflects on how washing away the art shows how storms always pass, she said: "For me, it's a reminder that this is all temporary. Everything ends, including chalk art and pandemics." 
Casey's art perfectly represents life right now, starting off as just trying to make a couple of people smile and bringing her community together. Now more than ever we need reasons to smile and this sustainable art form is one of them and something you can try too.
You can see more of Casey's creations on Instagram and Facebook.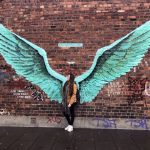 Steph is a student journalist at LJMU. She loves community stories and reporting on the great work happening across our city. You can follow her on twitter here.