Transition Liverpool
Coming together to reimagine and rebuild our world.
Transition Towns is a global network whose aim is to help society to move away from the consumption of fossil fuels
We raise awareness of the positive impacts of a low carbon lifestyle, advocating for social and economic justice. We build links with other groups across the city in order to collaborate more effectively on key focus areas such as plans for local development and the protection of biodiversity and green space.
We provide advice and support for individuals who want to get involved in environmental/community work. We are currently running a number of projects across the city — we've created a solidarity economy map of Liverpool City Region Mersey GNM, sPark It and Climate Cafe's. There is always more work than there are people so if you want to DO something, come and speak to us – transitionliverpool@gmail.com
With action, comes hope.
Mersey GNM: Mapping Project
We are developing a map of green enterprises within Mersey Region.
sPark It Liverpool
Taking over the streets of our city in a celebration of imagination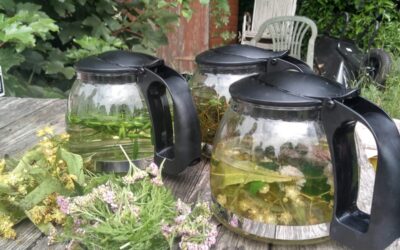 During the third lockdown, those endless winter months at the start of the year, one of my joys was the discovery of the three cornered leek.  this Mediterranean plant has become invasive in the south west of the country and is moving steadily north so finding it in...
read more
Bees do have a smell, you know, and if they don't they should, for their feet are dusted with spices from a million flowers.
– Dandelion Wine by Ray Bradbury
If you need something to worship, then worship life — all life, every last crawling bit of it! We're all in this beauty together!
– Dune Messiah by Frank Herbert
The earth will not continue to offer its harvest, except with faithful stewardship. We cannot say we love the land and then take steps to destroy it for use by future generations.
Nature teaches beasts to know their friends.
– Coriolanus by William Shakespeare
Like music and art, love of nature is a common language that can transcend political or social boundaries.