We're very pleased today to announce YouthStrike4Climate as the first organisation who will be taking part in sPark It Liverpool.
It would have been pretty pointless to create an event around positivity, imagination, and social activism, without our local friendly youth strikers front and centre. This group were one of the first that we approached when we started talking about the idea of holding a street festival in the city.
We have been inspired by their resolve over the last 12 months; astonished by the speed at which they have built their movement in Liverpool. We have taken strength from their ability to build connections and get results from those in power. The main purpose of Transition Liverpool is to advocate for change, and so who better to announce as the first partner for sPark It?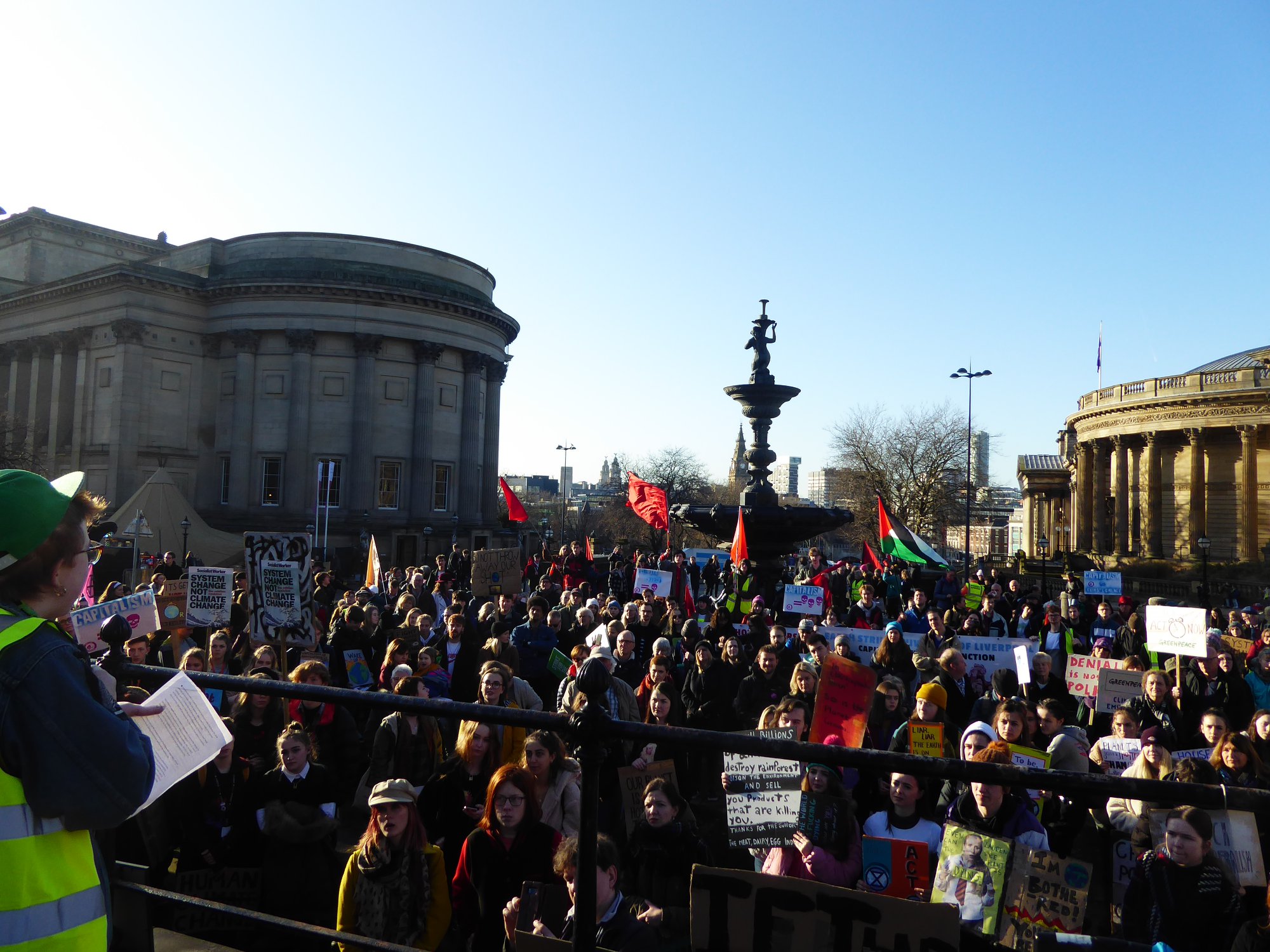 YouthStrike4Climate will work with us as part of the steering group for the event, as well as creating their own installation.
sPark It Liverpool is now almost halfway towards our crowdfunding total, so if you want to see this happen, please donate, and share with family, friends, and across your networks.
Check out the crowdfunder here!
Find out more about YouthStrike4Climate at their Facebook Page, and sign up to the mailing list here.